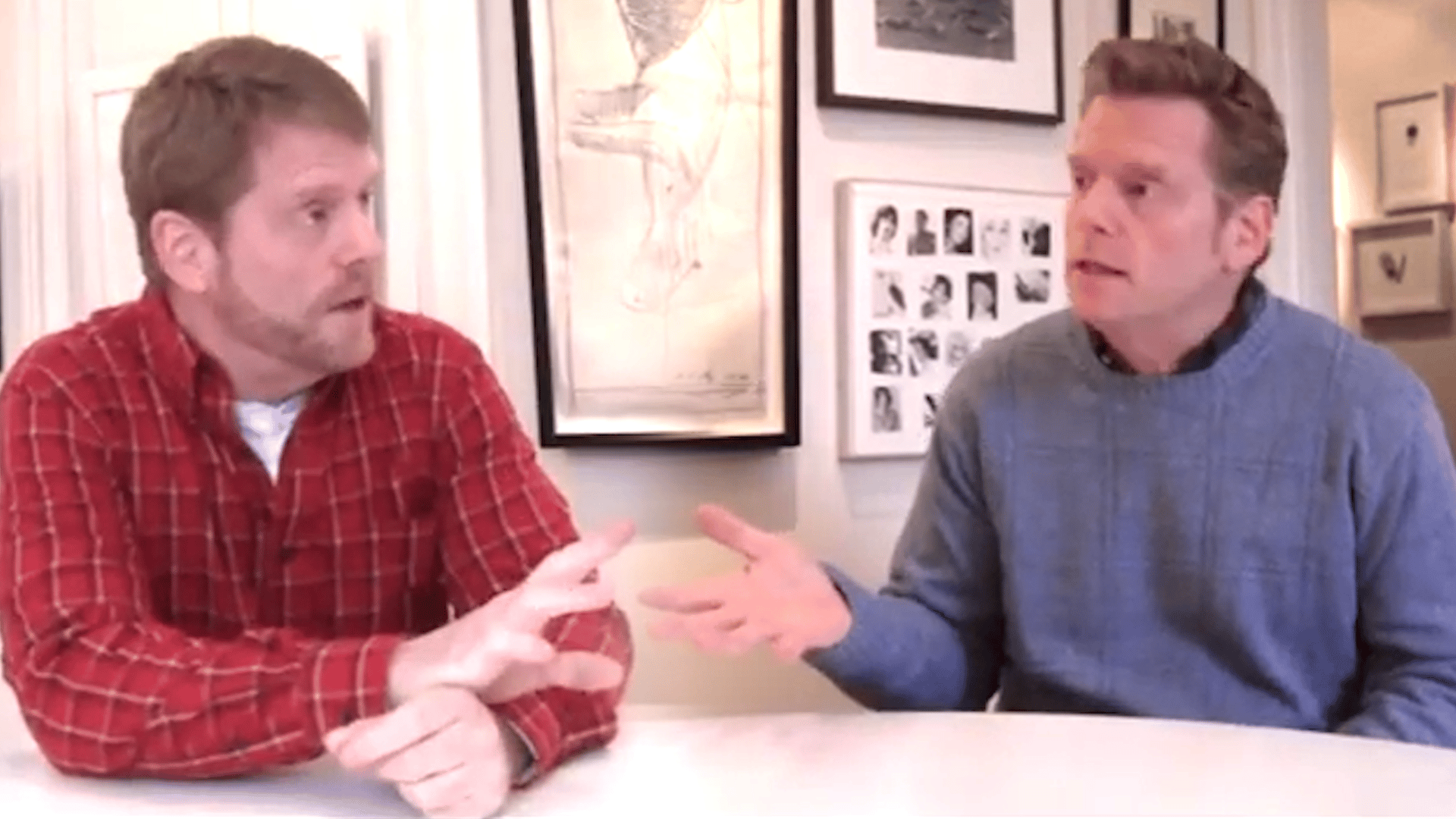 Among the many resources available to those who access the new (and entirely free) HIV Justice Academy, an online resource for those interested in addressing HIV criminalization, is a new edit of a video created ten years ago.
At the time, Sean Strub was in the early process of founding what would become SERO Project, an organization fighting HIV criminalization and helping to create networks of people living with HIV.
HIV criminalization was still a new topic to me, and Sean was a fascinating and enthusiastic teacher. No sooner had the basics of non-disclosure laws been explained to me, though, that inspiration struck.
What if we created a video that showed a person with HIV being confronted by a sex partner to whom he had not disclosed his status? Wouldn't it be something to watch what might transpire?
Looking around and seeing no other thespians at the ready, I decided I would write the thing and play both parts. Because, well, me.
Sean reviewed and made changes to the script. I filmed one character and then shaved my beard and added glasses for the other, taped that, and edited it in a day. It was a blast, but more to the point, was a glimpse into the prickly issue of non-disclosure and the terror of being criminally accountable even when you are guilty of nothing more than daring to have sex.
And now, a new edit of the video has been produced by Nicholas Feustel of the HIV Justice Network, as part of their new HIV Justice Academy.
I'm honored the video is part of their resource collection, and grateful to the people around the world who are working each day to reform and repeal harmful HIV criminalization laws.
Thanks for watching, and please be well.
Mark
Comments