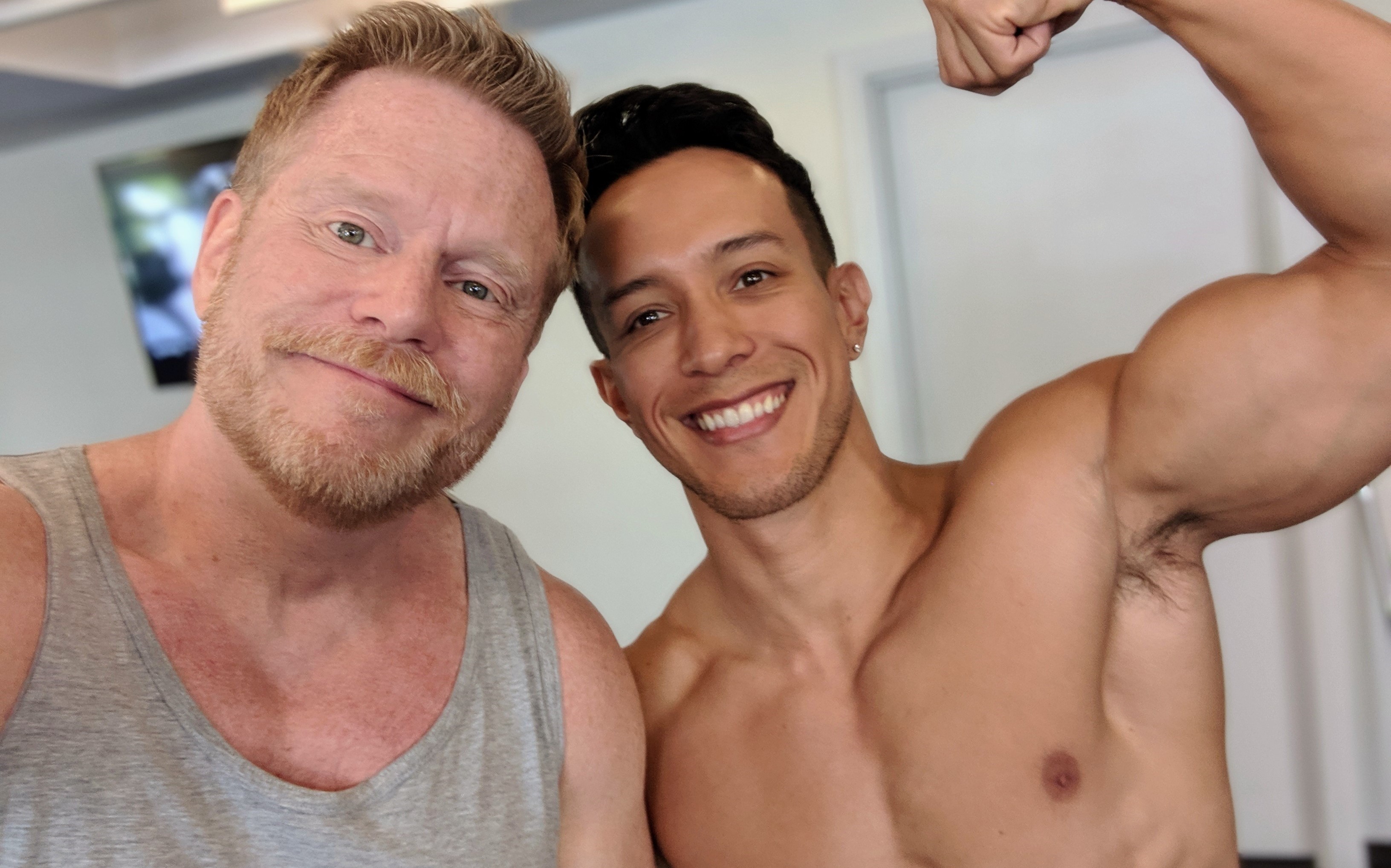 "I'm sorry to objectify you," I said sheepishly to bodybuilder Raif Derrazi. For our videotaped interview, Raif was naked down to the nether regions of his sculpted abs, at my request. "Not at all!" Raif happily responded. "There's a time and place for everything, and this is it."
Raif's sunny disposition is disarming, because as an aging queen who used to be All That, I was ready to resent him terribly. Alas, that is quite impossible. He is aware of his allure – he owns a mirror, after all – but he handles the trappings of hotness with humble aplomb.
Raif is also living with HIV, for seven years now, and he responded to his diagnosis in a fascinating way. He took his "not skinny, not overweight, just average" body and transformed it into a competition-level work of bodybuilding art. He did it as an act of reclaiming his body. Watch our quick conversation below, taped at the hotel gym during the 2019 United States Conference on AIDS (USCA).
The results of Raif's transformation have made him an Instagay hottie with a purpose. He uses his platform as a way to educate people about HIV treatment and prevention, physical fitness, and what it means to be undetectable (U=U). Meanwhile, Raif keeps raising the bar on his personal fitness goals. In two weeks, he competes in his first professional bodybuilding competition.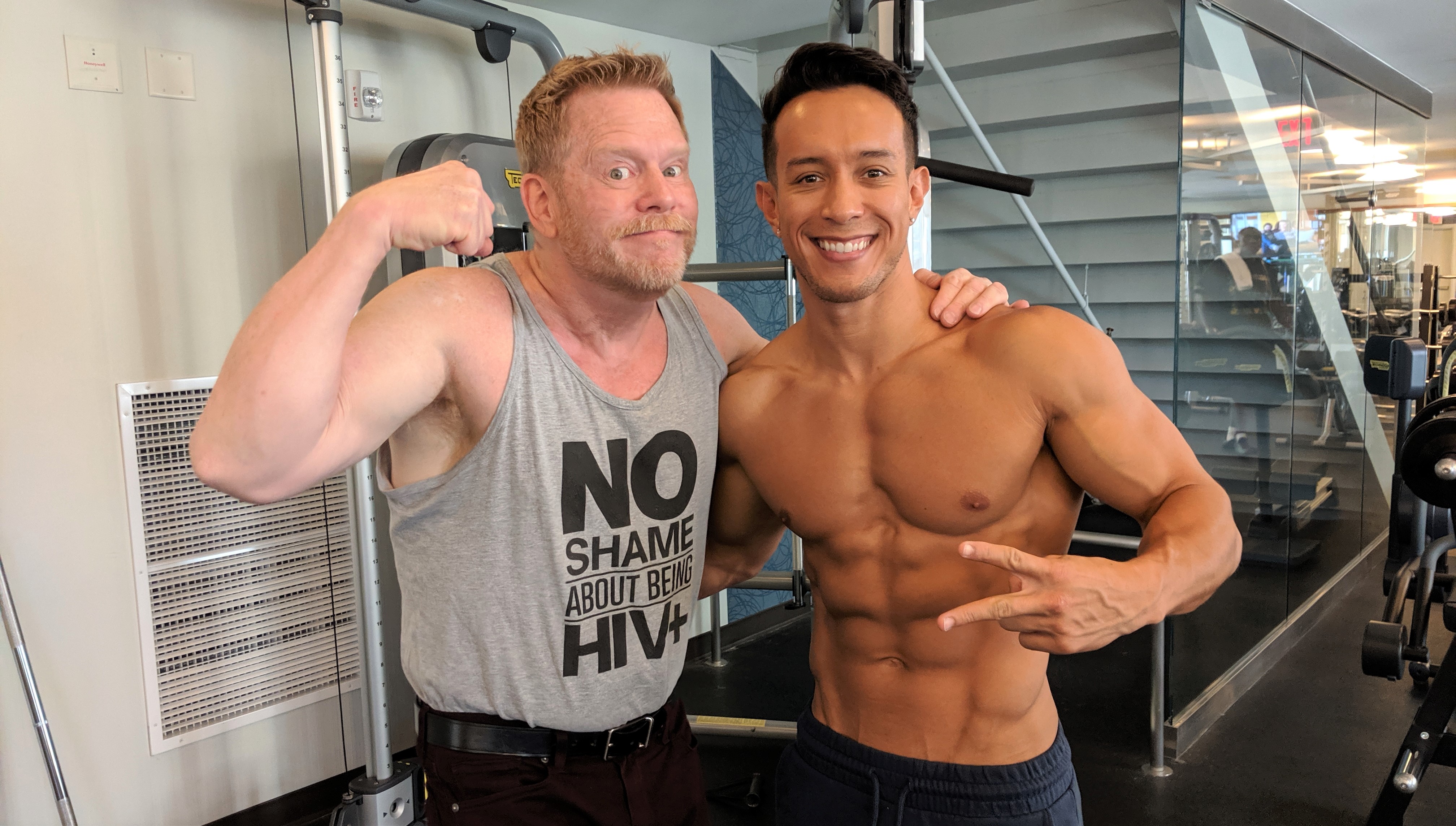 Follow Raif Derrazi on Instagram and on Twitter, and be sure to check out his engaging and informative YouTube channel (he's not wearing a whole lot in those videos either, so my asking him to take his shirt off was actually very on brand for him).
Thanks for watching, and please be well.
Mark
(Photos and video: Derrick Mapp.)
Comments